Governing Council Elections (2023-2026)
The seventy-ninth session of the Economic and Social Commission for Asia and the Pacific (ESCAP) will be held from 15 to 19 May 2023 at the United Nations Conference Centre in Bangkok.
The Commission will elect new members to serve on the Governing Council (for the period 2023-2026) of the regional institution during the session.
For more details and the nomination form, click on Council Elections.


Image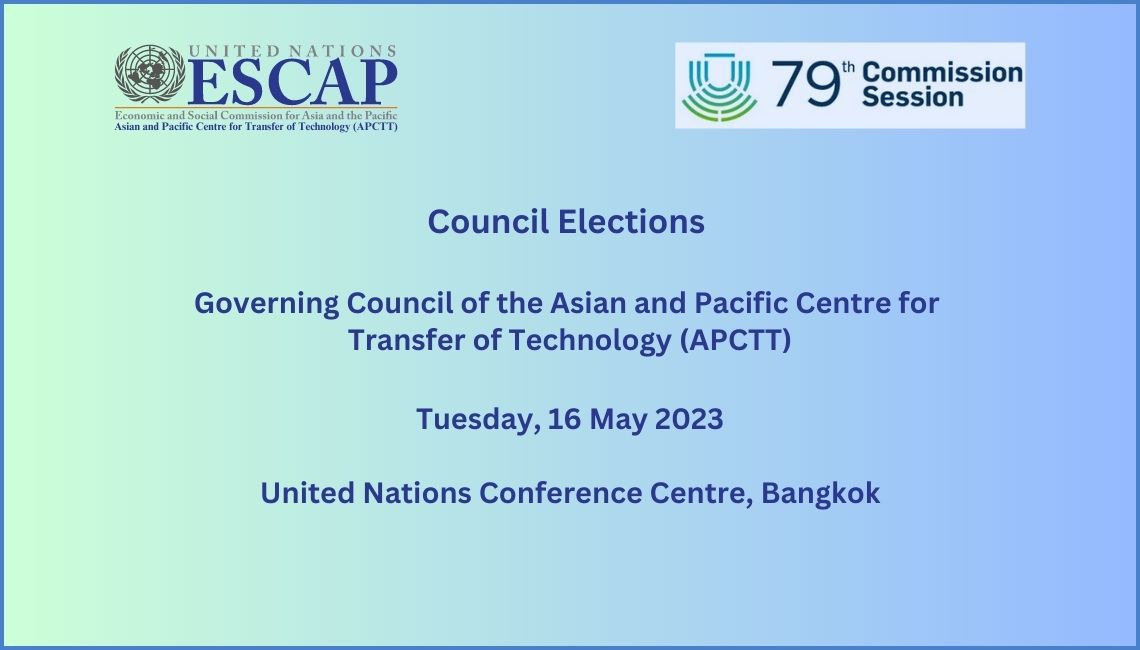 Link Url
https://www.unescap.org/events/commission79