15 September 2023
Guangzhou, China and online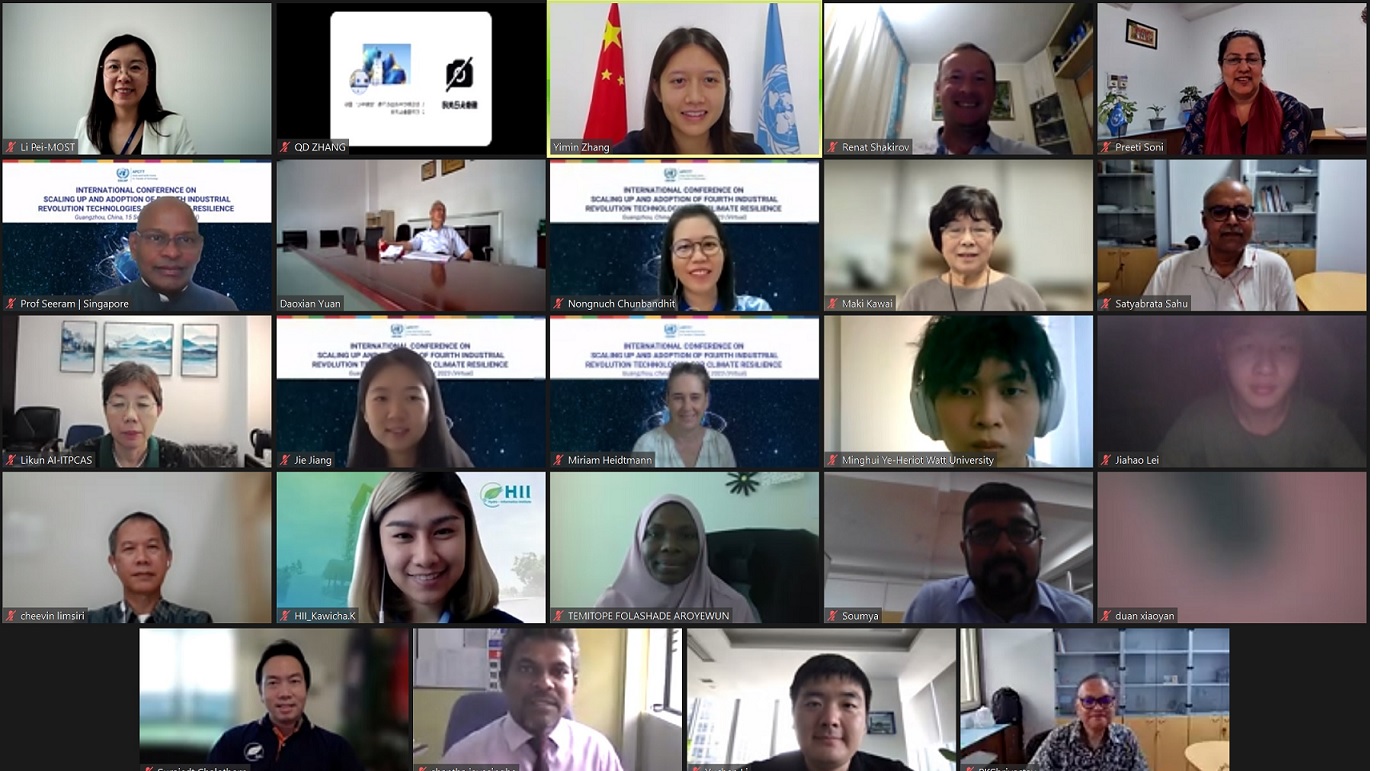 The Asian and Pacific Centre for Transfer of Technology (APCTT) of the United Nations Economic and Social Commission for Asia and the Pacific (ESCAP) organised an International Conference on Scaling Up and Adoption of Fourth Industrial Revolution Technologies for Climate Resilience on 15 September 2023, Guangzhou, China.
The International Conference envisaged to increase knowledge and awareness of enabling policy and incentives for adopting innovative and affordable 4IR technologies to address climate change in the Asia-Pacific region. It explored innovative strategies and good practices to scale up and adopt 4IR technologies for addressing climate change and identify opportunities for cross-border collaboration for transfer and diffusion of innovative 4IR technologies.
Policymakers and government officials from the member States in Asia and the Pacific, representatives from the academia, national laboratories, R&D institutions, and industrial and research organizations and enterprises engaged in the development and deployment of 4IR technologies attended the event.