From 30 May 2018 to
31 May 2018
Astana, Kazakhstan
Co-organisers
United Nations Economic Commission for Europe
National Agency for Technological Development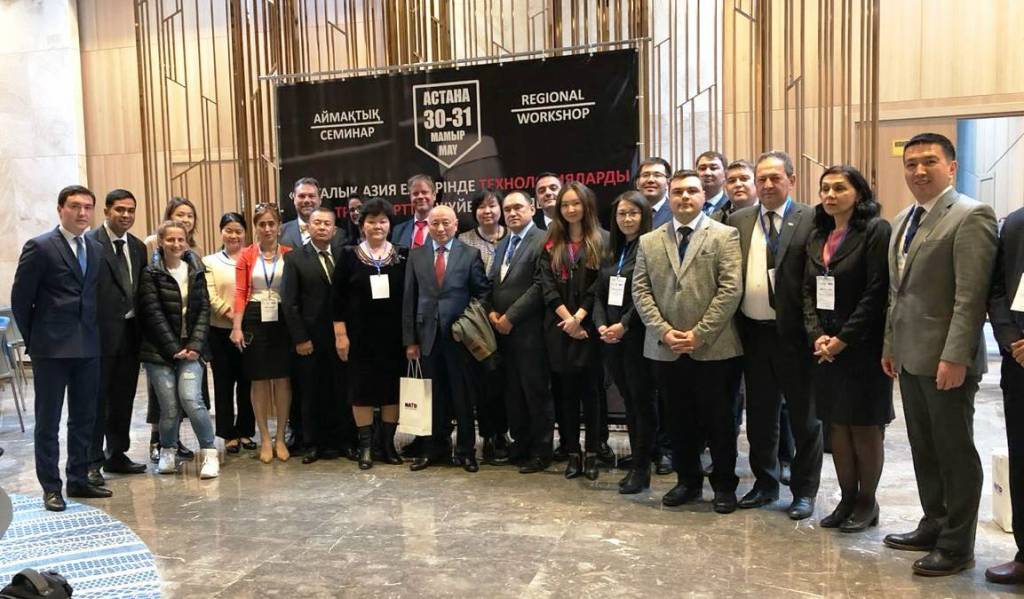 The workshop on strengthening technology transfer capacities of countries in Central Asia is part of the ongoing efforts of UN Economic Commission for Europe (UNECE) and the Asian and Pacific Centre for Transfer of Technology (APCTT) of the United Nations Economic and Social Commission for Asia and the Pacific in strengthening capacities of countries in promoting cross-border transfer of technologies and innovations. The workshop was coorganized in partnership with the National Agency for Technological Development (NATD), Kazakhstan, which has a specific mandate to facilitate industry-industry technology transfer as well as cross-border sharing of knowledge, best practices and technologies between enterprises in Kazakhstan and their counterparts in other countries.
The Vice-Minister for Investments and Development of Kazakhstan, H.E. Toktabayev Timur Serikovich inaugurated the workshop and delivered opening address. Senior policymakers and experts from Kazakhstan, Uzbekistan, Tajikistan and Turkey actively participated and contributed to the workshop. This regional workshop provided a platform for policy makers and representatives of business enterprises to brainstorm on policy, regulatory and institutional ecosystems for facilitating cross-border technology transfer among countries in Central Asia.
APCTT shared best practices from countries in Asia Pacific region related to promotion of science, technology and innovation (STI) and steered discussions focused on how to transform the innovation landscape for countries in Central Asia. management of the intellectual property rights and technology valuation. Participants became aware of planning, development and implementation of technology transfer projects through this workshop.