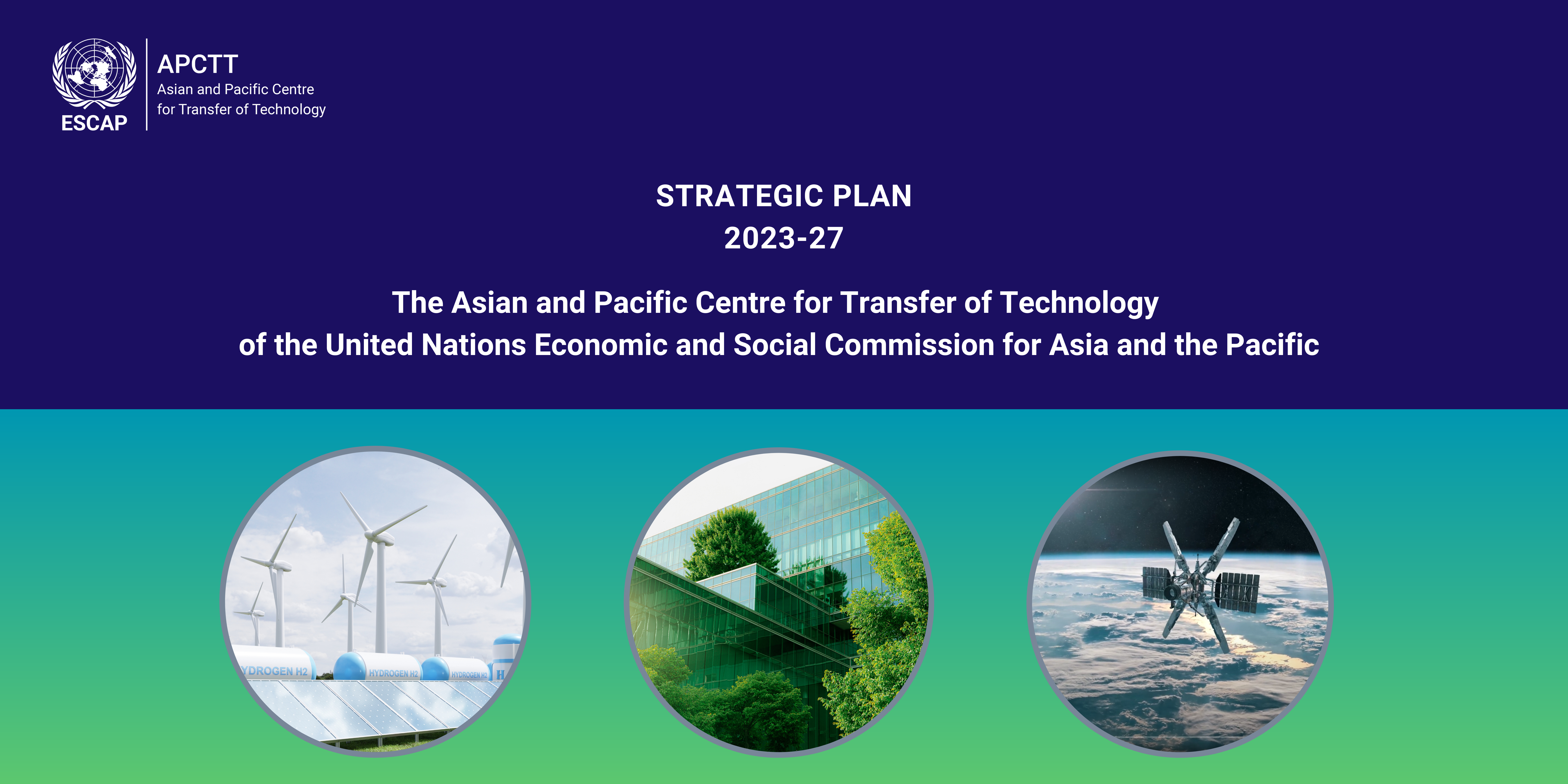 The Strategic Plan for the Asian and Pacific Centre for Transfer of Technology (APCTT) for the years 2023-27 has been endorsed during the 18th session of the Governing Council meeting held on 7th to 8th December 2022 at Bangkok.  
The Strategic Plan 2023-2027 as a roadmap for the Centre supports its vision on enhanced regional cooperation for innovation, adoption, diffusion, and transfer of innovative and emerging technologies in the Asia-Pacific region for addressing climate change and achieving SDGs. 
The plan focuses on climate technologies, prioritising energy transition and renewables, climate resilient infrastructure in cities, digital and fourth industrial technologies, and air pollution control technologies.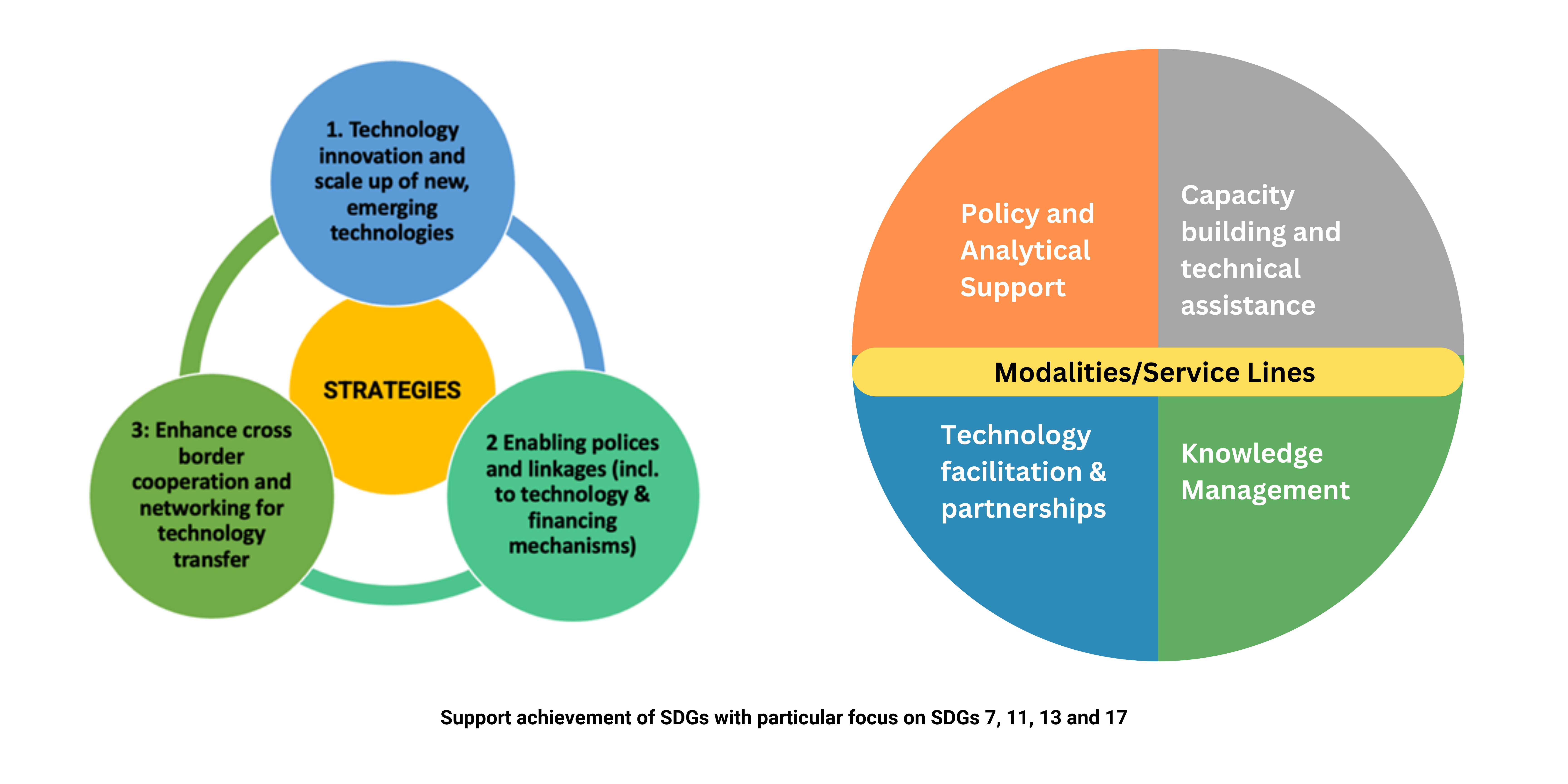 Download the Strategic Plan 2023-2027 Document 
Download the Strategic Plan 2023-2027 PPT